La vie en bleu...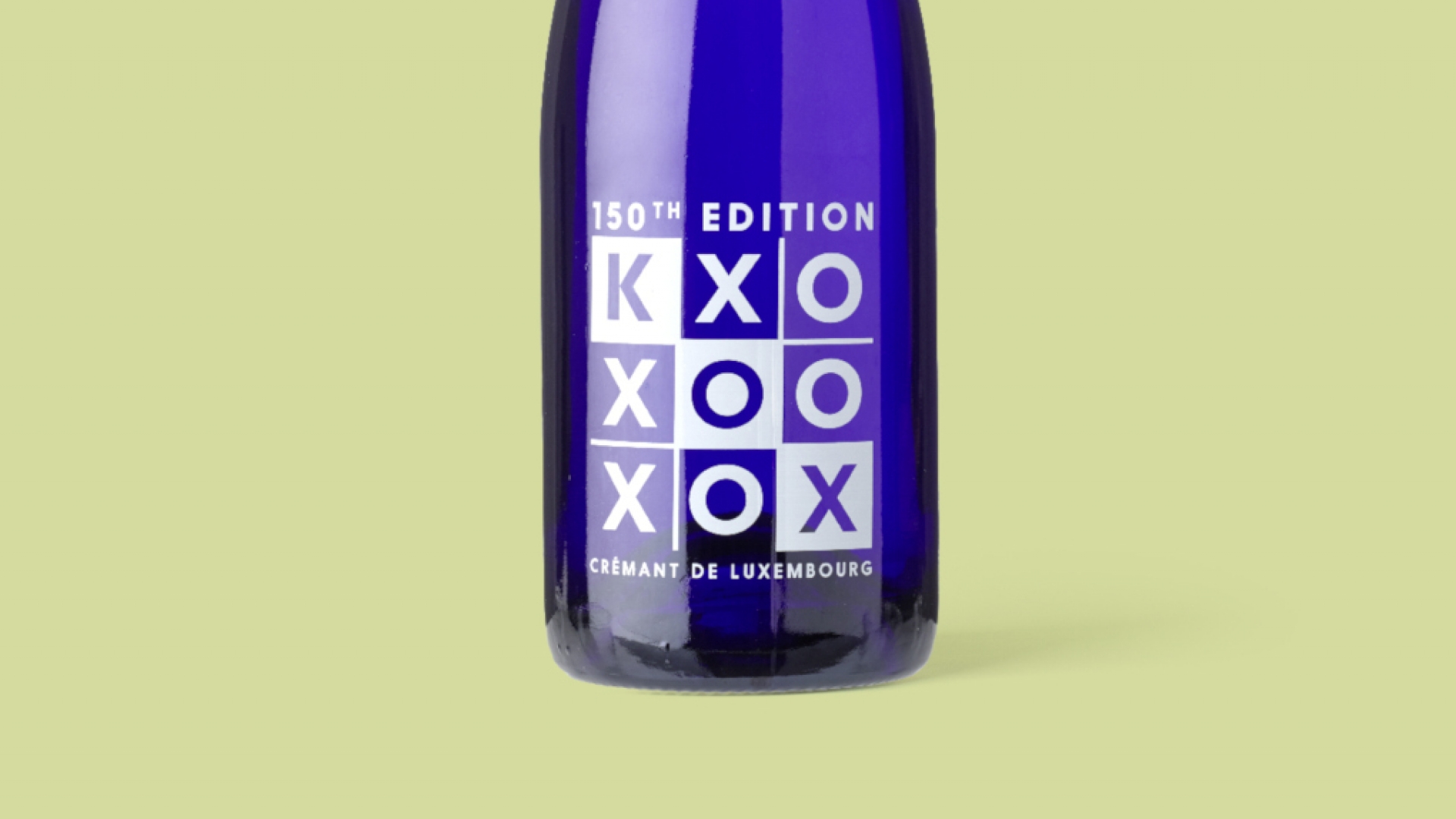 ... or the celebration of the 150th cuvée of the Crémant de Luxembourg produced by the Domain Kox !
Ready to play tic-tac-toe?
The young graphic designer and a real local from Remich, Tom Pauly, created the artwork for this special edition. All design and playful, the bottle is truly a special one!
Contact us