GAME OF DRONES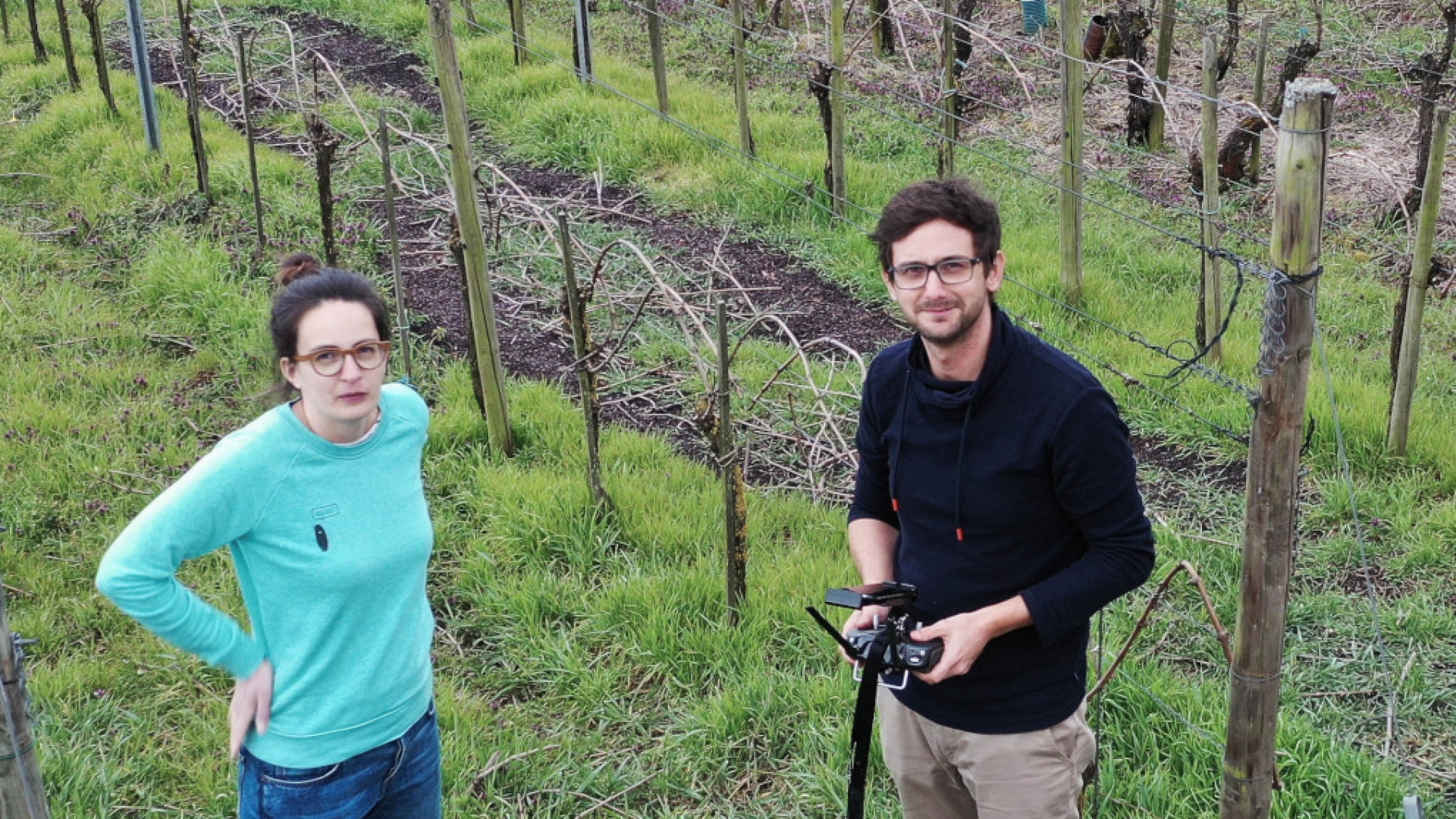 A consortium of leading European universities and research institutes, technology specialists and robot manufacturers has been commissioned to develop safe and reliable multi-robot systems. Our L&R Kox estate is participating in this project, together with SnT from the University of Luxembourg, the Luxembourg company Luxsense geodata and the Swiss drone manufacturer Aero41, for the "viticulture" part. The research and development project called "SESAME" (Secure and Safe Multi-Robot-Systems) was launched at the beginning of the year by the EU with an investment of 7 million euros.
Through the pan-European collaboration of numerous universities and industrial organisations, the task is to develop and optimise systems for multiple interconnected robots. The aim of the project is to develop and optimise systems for multiple interconnected robots. On the one hand, to increase the variability of use in viticulture and agriculture, and on the other hand, to eliminate the uncertainties that currently exist with regard to the safety and protection of multi-robot systems (MRS) in the future.
"We will use a set of methodologies, analyses and processes to develop a multi-robot system to be applied for crop protection and disease detection in vineyards", said Dr Corinne Kox. "Crop growth modelling and disease detection will be key to contribute significantly to environmental sustainability in viticulture."
The SESAME project is financed in part by the Horizon 2020 Framework Programme, an initiative of the European Community created to foster European research and development of new technologies, applications and industries. The SESAME project will run through the end of 2023.
Contact us