DE SÉISSE WÉNGERT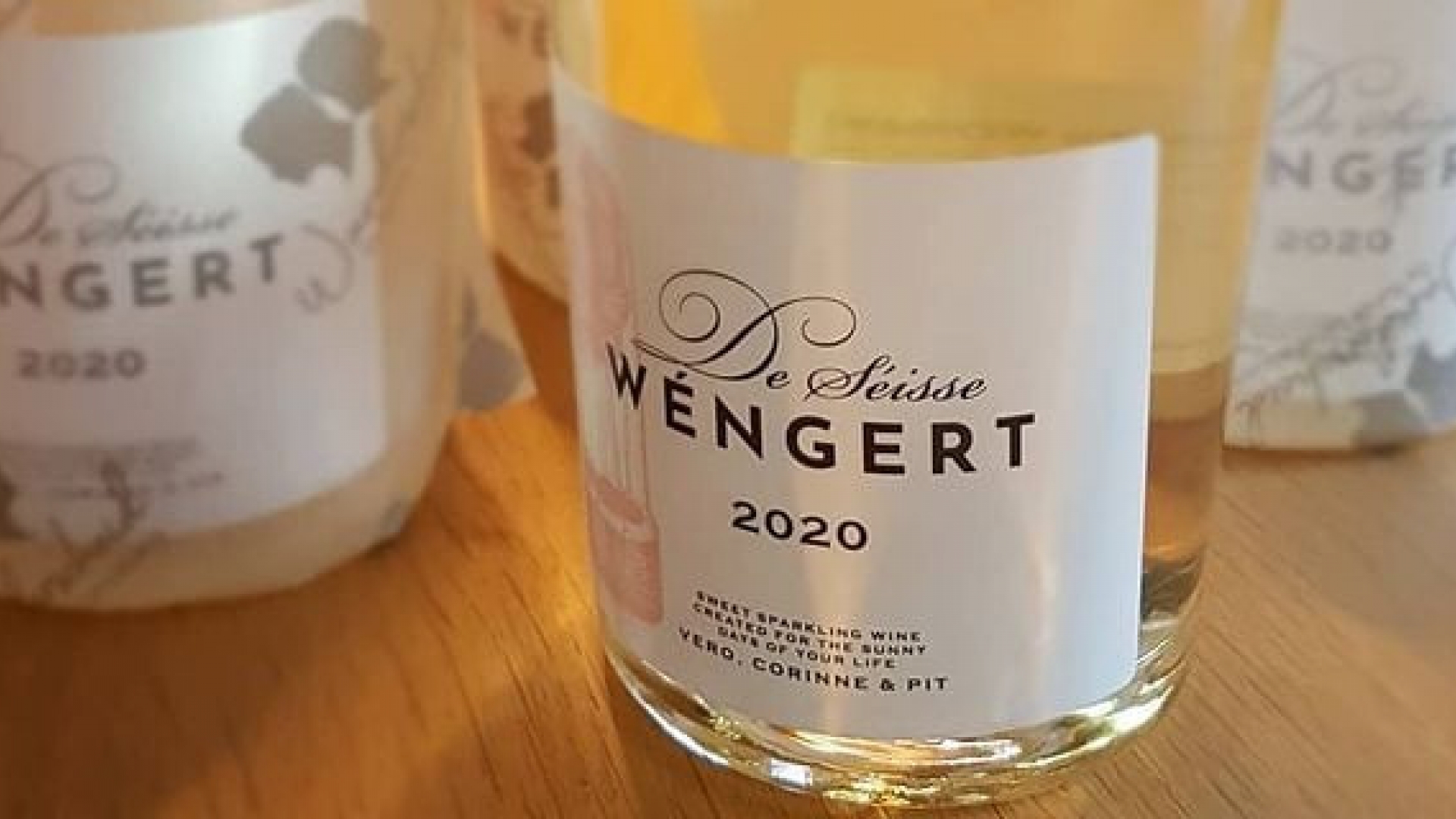 Also in 2021, we presented again a new product based on a collaboration. This time: an aperitif cocktail with the melodious name "De séisse Wéngert" together with the gourmet grocery shop Wanderscheid.
"With this creation, we primarily want to appeal to the young audience", explains Corinne Kox. "It reminds us a little, but in a modern form, of the high times of Asti. The whole thing is a joint project in cooperation with Pit and Veronica Wanderscheid." The internationally well-travelled top chef, who runs a gourmet grocery shop in the capital with his wife, was instrumental in creating the product. "But we didn't just want to add our name to the story," Wanderscheid explains. "We spent a long time fine-tuning the composition and wanted to be there from the very beginning, both in the vineyard tending the vines and during the harvest and final vinification. What you now have in your glass is a fun product, but high quality. It may be thought-provoking, but it is not in any way headache-inducing."
Getting interested? Get you bottle of "De Séisse Wéngert" in our e-shop !
Contact us