THE CRÉMANT OF THE YEAR GAULT&MILLAU 2022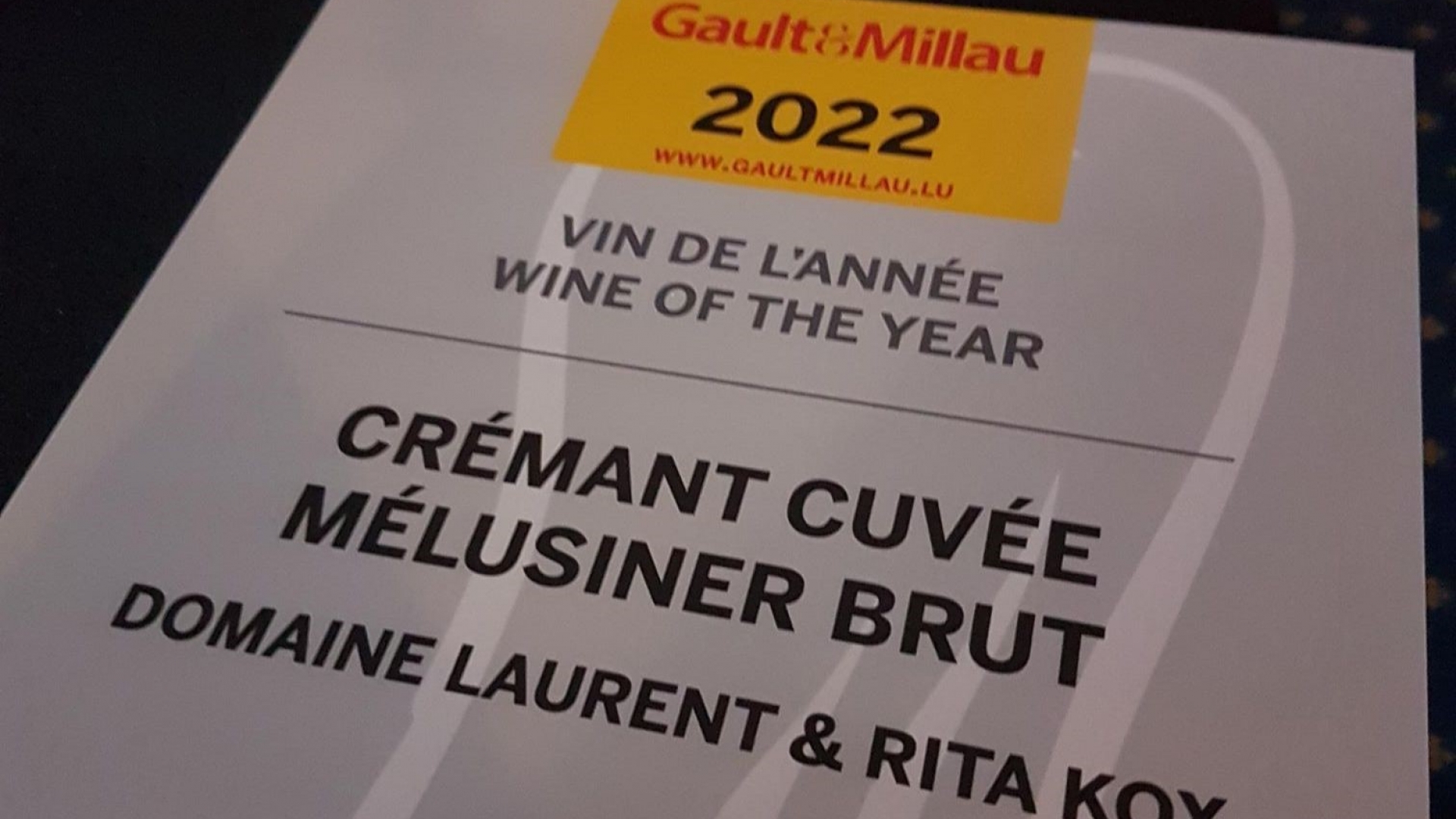 Although 2021 was a difficult year for everyone and the weather was not always on our side, we were able to harvest the fruit of our daily efforts: beautiful grapes from the 2021 vintage, as well as a nice reward, a selection by Gault&Millau of our Saint Laurent barrique and our Cuvée Melusiner!
The Cuvée Melusiner was even nominated "Wine of the Year" in the category of Crémants de Luxembourg!
You can also find our Cuvée Melusiner at:
- Villa de Camille et Julien
- Barrels
- Presbytère
- Vinoteca
- Wanderscheid
and many others!
Contact us