Last pressing procedure in 2018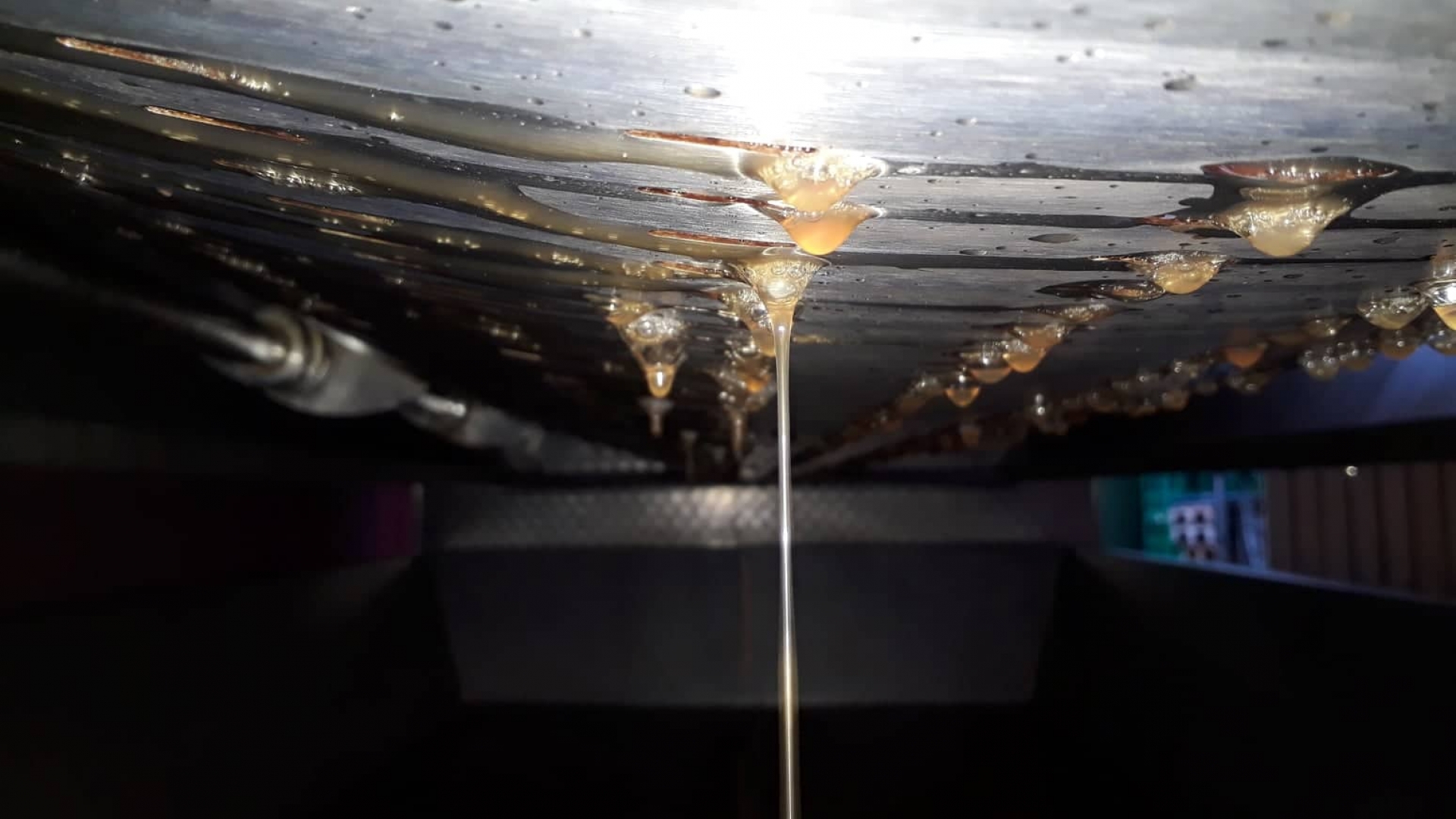 Like flowing precious gold ...
The last grapes of the 2018 vintage have now been pressed. These Auxerrois grapes were harvested in early October and then dried over a period of more than 2 months. The drying process results in the evaporation of water and concentration of the sugar content in the grapes. Result: delicious sweet-tasting raisins. The remaining juice droplets have been squeezed from the raisins, with a yield of only 100 liters. After fermentation, the precious sweet wine "Vin de Paille" (straw wine in English) will be bottled and available end of 2019.
Believe us, if we say, it's worth the wait!
Contact us